Our Firm
The Davis Financial Group was founded with the goal of assisting our clients in every aspect of their financial lives. We offer a wide range of financial products and services* to individuals and business owners. For each of our clients, we strive to help create financial independence, so that you may feel confident in your retirement and estate planning needs with less fear and a greater hope for the future.

Please call us if you have any questions about our firm or the range of financial products and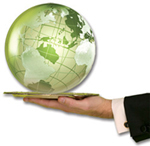 services* we provide. Our firm has a relationship with a variety of financial services companies, and we strive to create a customized plan that specifically meets your needs.